TO OUR FAITHFUL MUNYON'S LOYALISTS
Most brands cloak their recipes in mystery hidden by "Secret" or "Proprietary" blends. We believe that you are better off knowing what you consume. What follows is a complete list of everything that is in the bottle married with a premium spirit made from American grain.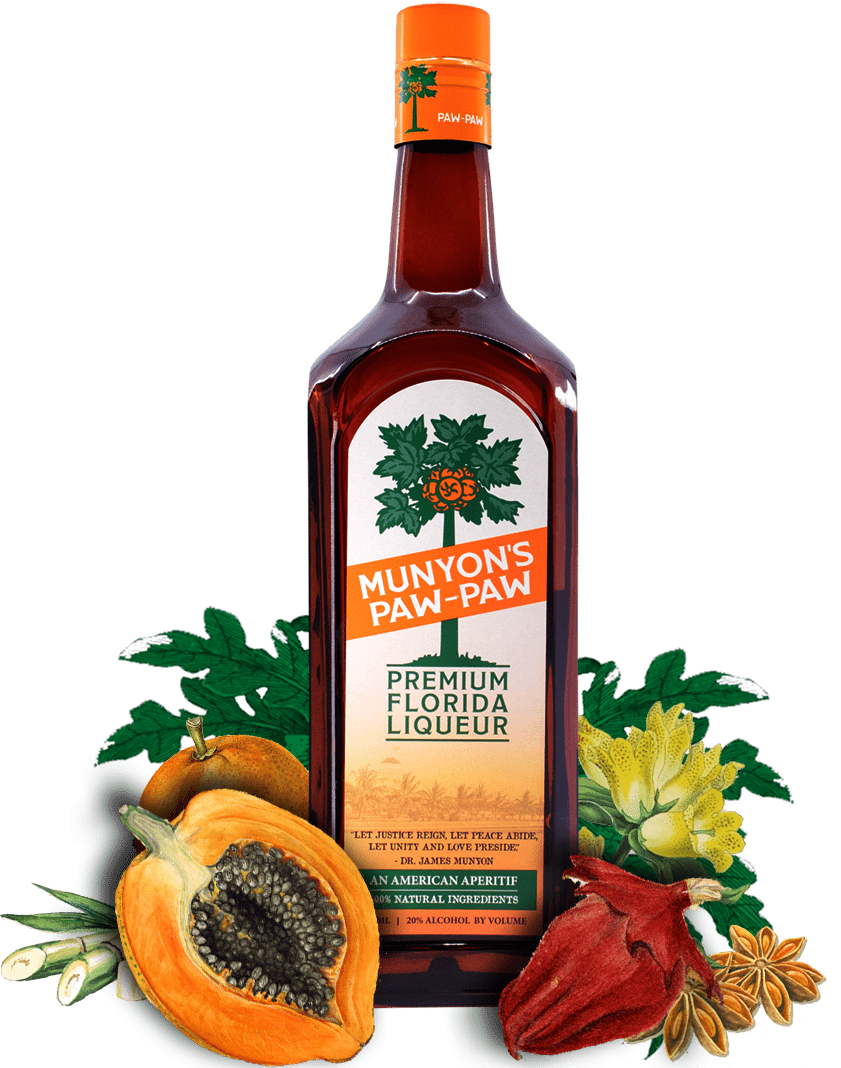 Allspice, Angelica, Anise, Bitter Orange, Cane Sugar, Elderflower, Florida Orange, Gentian, Ginger, Hibiscus, Orange Blossom, Papaya, Passion Fruit, Pink Grapefruit.
You may hear older generations of Floridians refer to papaya as Paw-Paw. While it can be confusing because there is an unrelated pawpaw fruit grown in northern climates, we assure you that James Munyon was using the tropical fruit in his elixir and referring to it like the local folks, Paw-Paw. Papaya is warm weather fruit and consists of a sweet melon-like flesh that has been compared to a blend of mango and cantaloupe. It also has tiny edible seeds that provide a bitter taste. You could find Papaya trees in abundance on Munyon Island in the early 1900's.